Zachor Legal Institute is a legal think tank and advocacy organization, that is taking the lead in creating a framework to wage a legal battle against anti-Israel movements in America. Zachor's primary focus is combating BDS/antisemitic activities in commercial, university, and governmental sectors.
Zachor has been using existing federal and state laws, including anti-terrorism and anti-racketeering laws that have been used to successfully prosecute organized crime and terror movements, to impose financial and criminal penalties on the entities and individuals that are engaging in or funding/overseeing antisemitic/BDS activity in the United States.
As part of their strategy, Zachor has collaborated with many functions at the federal and state level to successfully pass, defend, and enforce legislation that is fully constitutional and defensible in combating the scourge of antisemitism.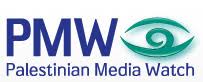 Palestinian Media Watch (PMW) is an Israeli non-profit research institute known internationally for its in-depth research of Palestinian society from a broad range of perspectives. PMW's findings are sought after by governments, legislators, media outlets, and decision-makers worldwide and have played a central role in correcting inaccurate narratives about the Israel-Palestinian conflict.
PMW is the organization that uncovered and notified donor countries that the Palestinian Authority rewards terrorism by paying salaries to terrorist prisoners and money to the families of terrorist "Martyrs" totaling hundreds of millions of dollars every year. PMW's research led to the US Taylor Force Act and Israel's "Anti-Pay-for-Slay" law and impacted funding policies in a multitude of countries.